Customer is a recognized leader in precision conveyors.
Conveyors move both large and small objects at relatively slow speeds, with frequent starts and stops. They require high torque to accelerate to full speed quickly and smoothly.
Incorporate a direct drive motor solution that reduces the overall drive system cost. Eliminate the need for the gearbox due to its poor reliability and lower efficiency, which have a negative impact on the customer experience.
Key Problems Solved by ETM Technology
Reduced Inventory Costs
One ETM motor can replace eight conventional motors and 42 motor/gear combinations.
Improved Efficiency
ETM Motors can operate over 92% efficiency and require no gearbox, reducing energy losses by 60-80% so the motor runs cooler.
Improved Reliability
ETM's direct drive motor delivers a higher MTBF by eliminating the gear box and reducing the number of moving parts.
Lower Drive System Costs
ETM motors eliminate the gearbox reducing the drive system cost.
High Torque—
Wide Range of Speeds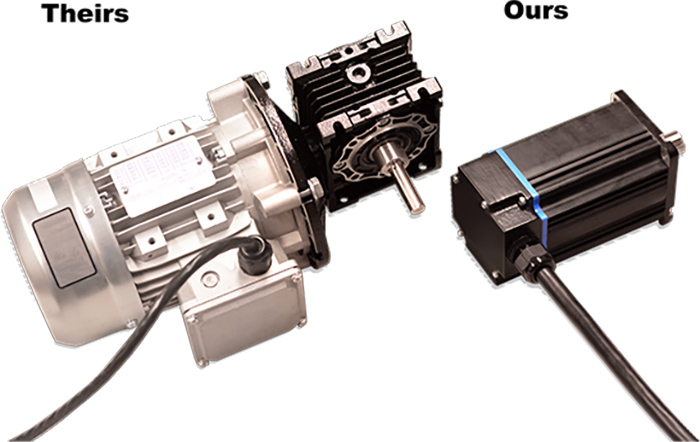 Peristaltic Pumps